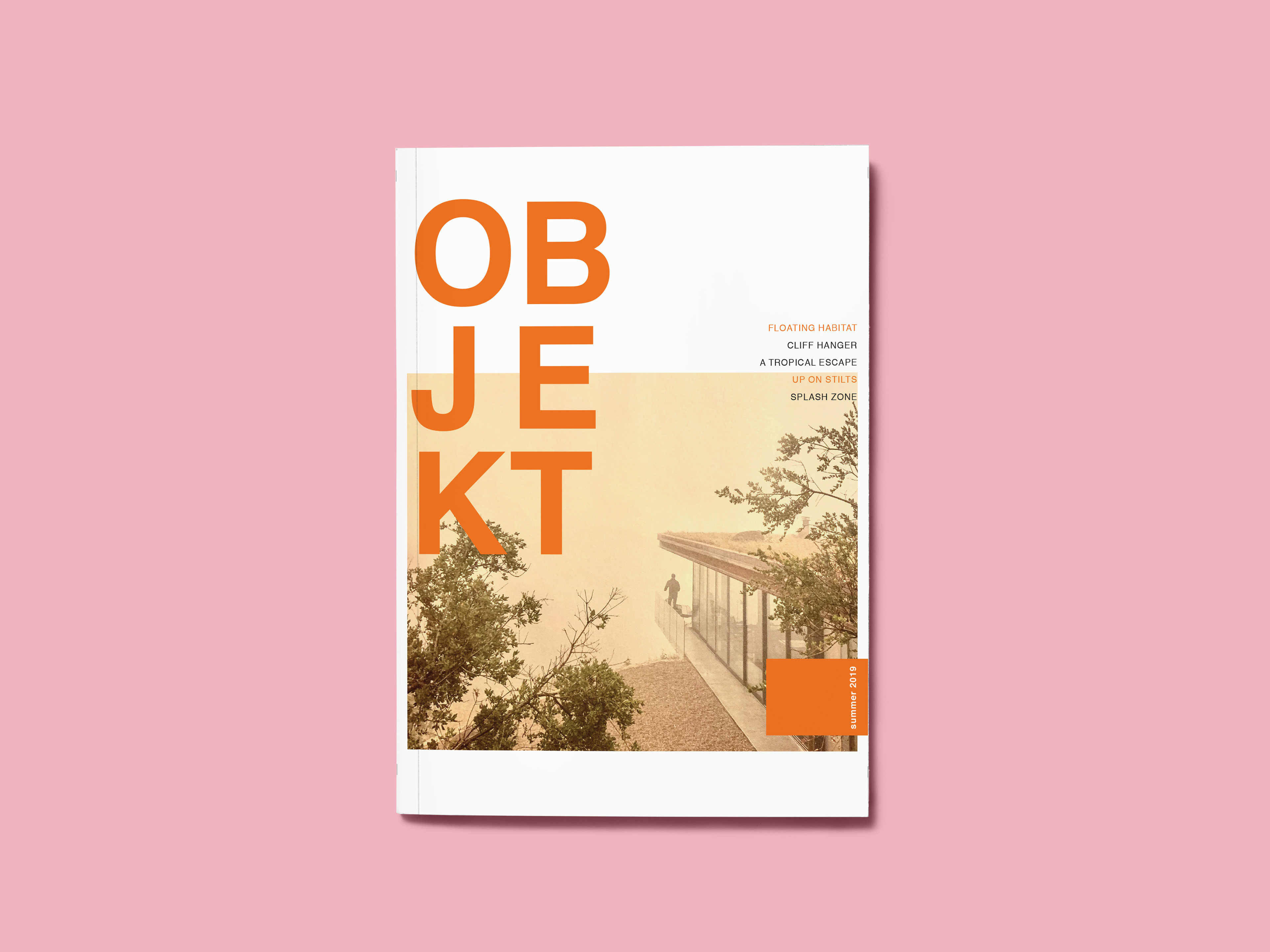 This magazine, a product of the Typography II course I took in the summer of 2019, is meant to be simplistic. As opposed to my personal magazine, Sleepless Boston, this architecture-based magazine focuses more on the typography and overall design, instead of the content on the pages. The goal of the assignment was to create a magazine that used consistent design elements throughout, and looked unified.
The bright orange colors seen on the cover and table of contents are meant to draw readers in. The color pops, but still retains a sophisticated style because of its sparsity. On both of these pages, I also wanted to highlight and utilize white space. I think too often, we find magazine spreads and covers to be quite cluttered, simply because they're meant to contain a large amount of data: the title of the magazine, the issue, teasers for stories, etc. I tried to simplify these elements as best I could, using the hierarchy of my typography to highlight the most important, most functional elements. 
This notion of utilizing white space also comes through on my contents page. In earlier versions of the design, I had created a thicker, more distinct line and path. However, after design critiques and reworking the spread, I chose to simplify it. I wanted readers to follow the line across the page from left to right, but in a less obvious way. 
​​​​​​​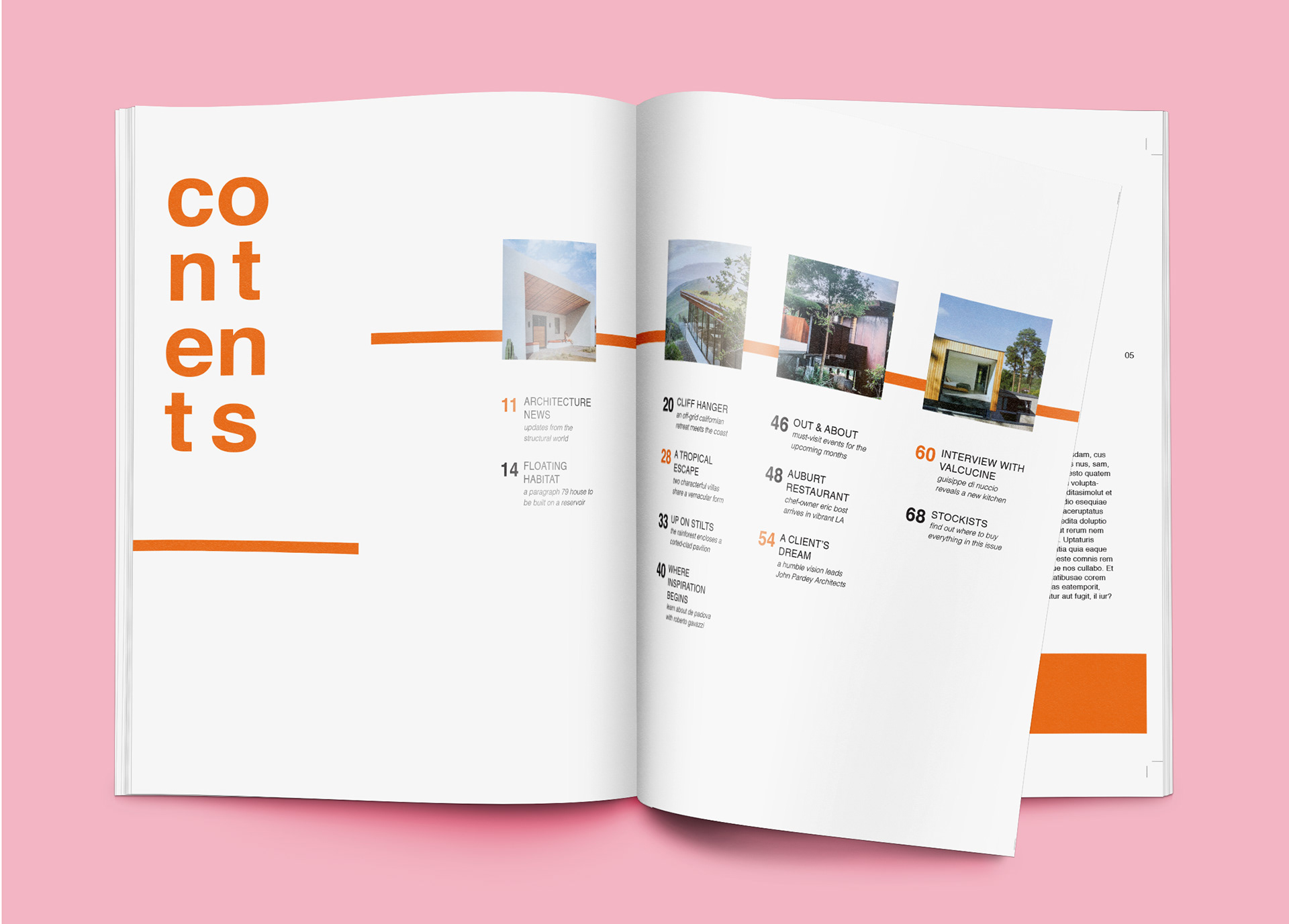 The spreads pictured below are an example of what a complete section would look like. The story follows through all three pages, and the pictures hypothetically match the intended text. The story is about the architecture of a building that hangs off a cliff. The building's architecture has sharp angles, shown throughout the pictures, which is why I chose to present all the pictures at angles; I wanted to carry the theme presented in the pictures to the design of the spreads themselves. 
Additionally, each page has a white boarder around it — the pictures do not bleed off the page. However, the two pull quotes, on the second and third spreads, do. I think one of the most important aspects of good design is defining a space, and then going beyond that space. This is exactly what I was trying to do here. I wanted to define the borders of the space with the lack of the bleed, and then break that definition in an unconventional way, with the text bleeding off of the pages instead.
​​​​​​​