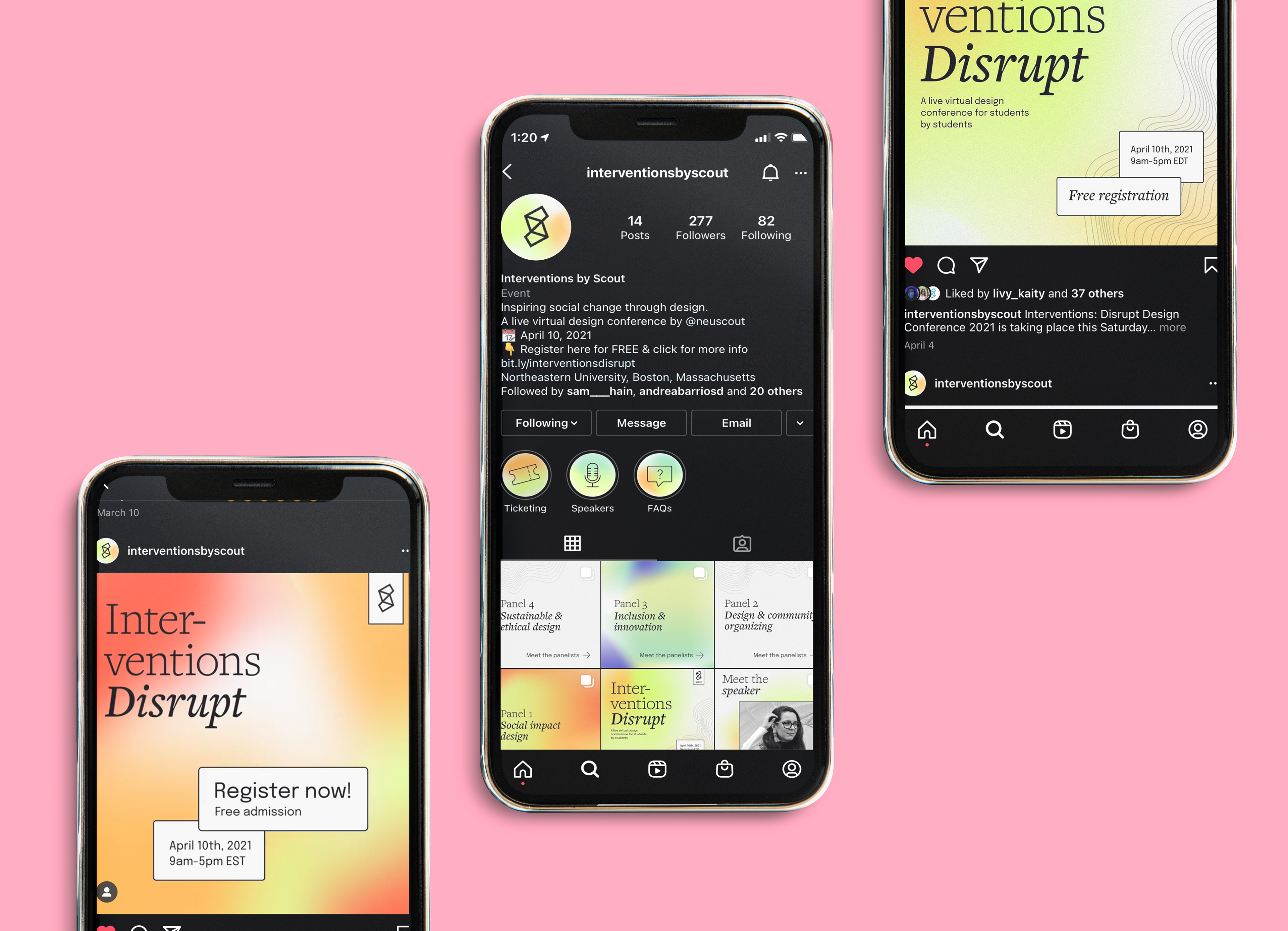 Interventions Disrupt was an online, interactive design conference hosted in Spring 2021 by Scout, Northeastern University's design club. As a designer on the spring conference team, I worked with a group of designers to implement branding strategies ideated by the fall conference team, bringing their brand book to life in Instagram layouts, graphic posters, and other conference collateral. Our peers on the fall team created a beautiful guide of soft gradients, disjunct typefaces, and clean call-out boxes—and we used these assets to draw attention to our conference and obtain over 300 registrees.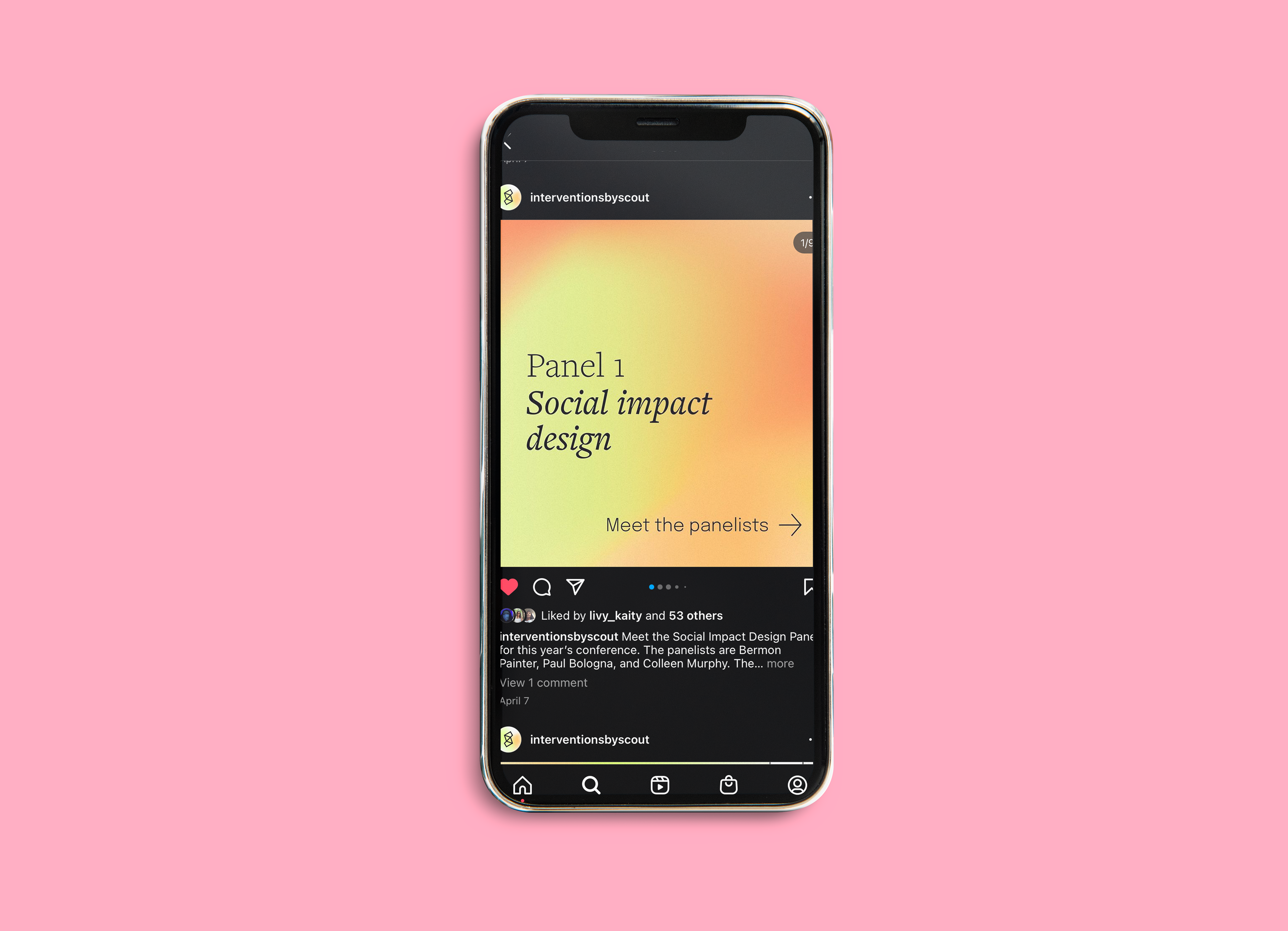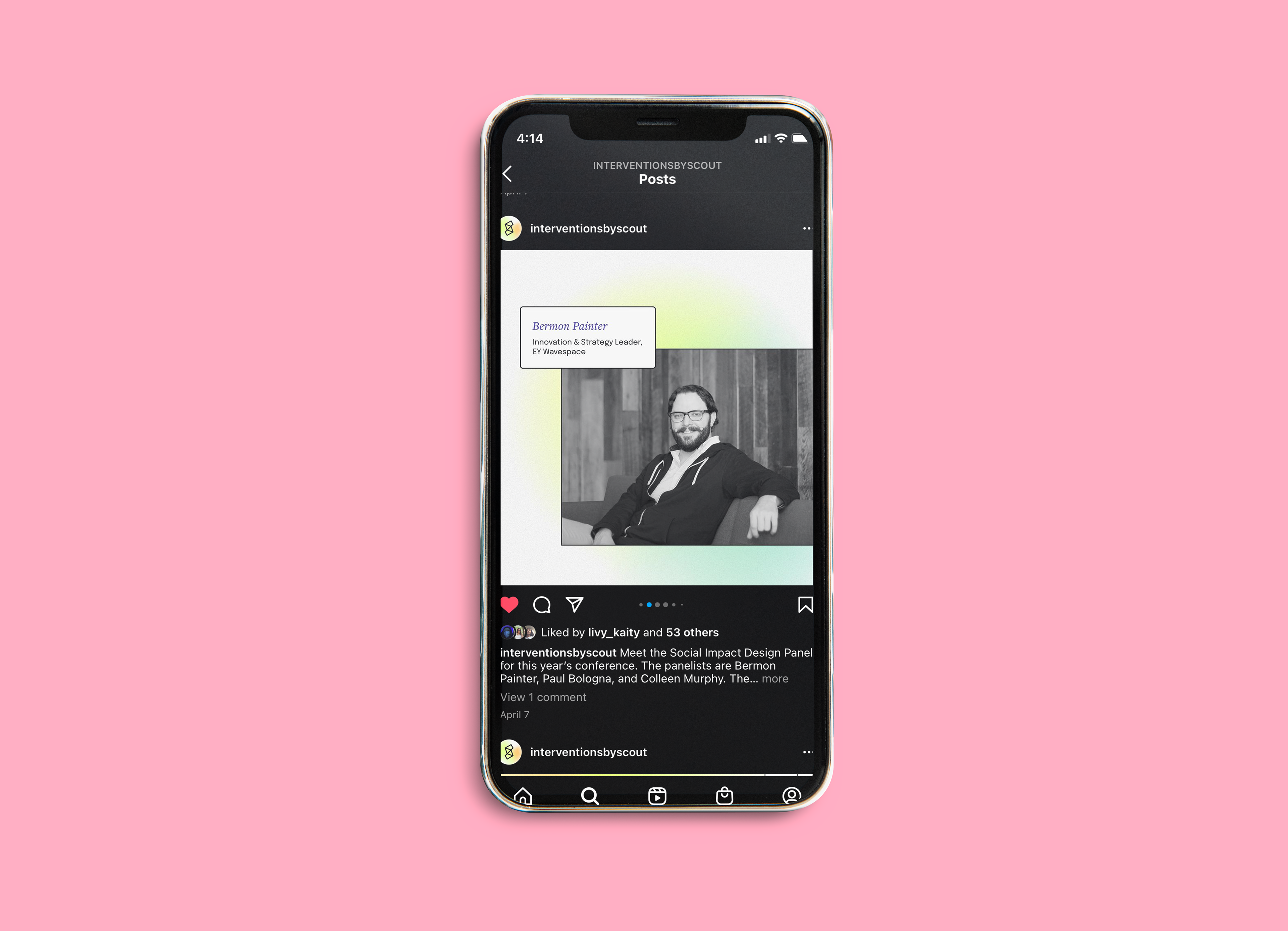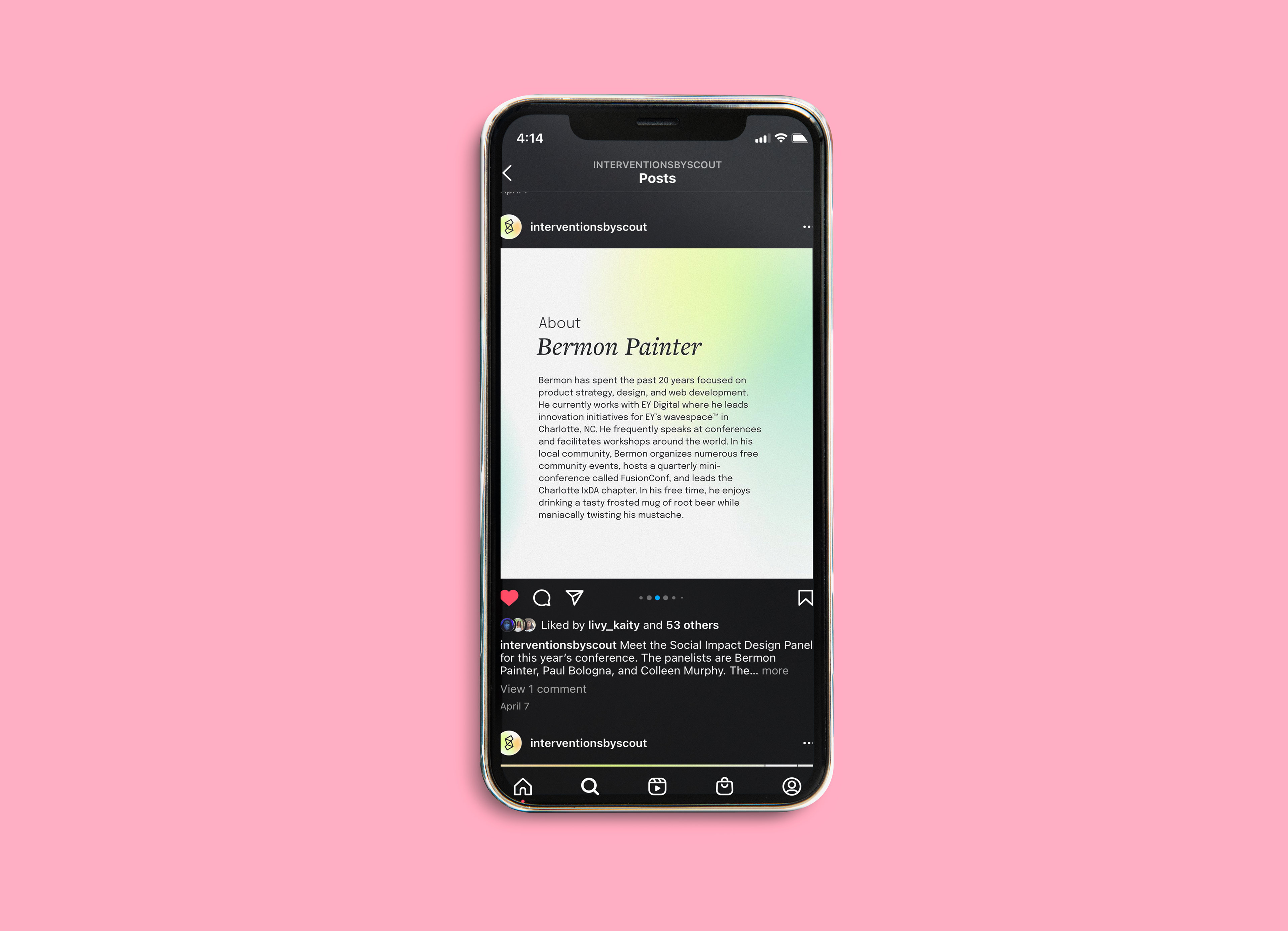 We also created various versions of different posters. Some of these were sent to local Boston high schools, to encourage students across all ranges of design knowledge to attend the conference, and some were hung up across Northeastern's campus. 
Our audiences varied across the different platforms we used, but at the core of the conference, we were designing material that appealed to other designers. The conference itself was about disrupting — disrupting the norms of design, of social design and culture, of modern limits. As the conference was held online because of COVID-19, we really had to push our limits to create materials that were interesting and engaging enough to persuade individuals to sit through more Zoom-like chats. But, we knew the concept of the conference was innovating and engaging, and an ever-important topic in the world of design.