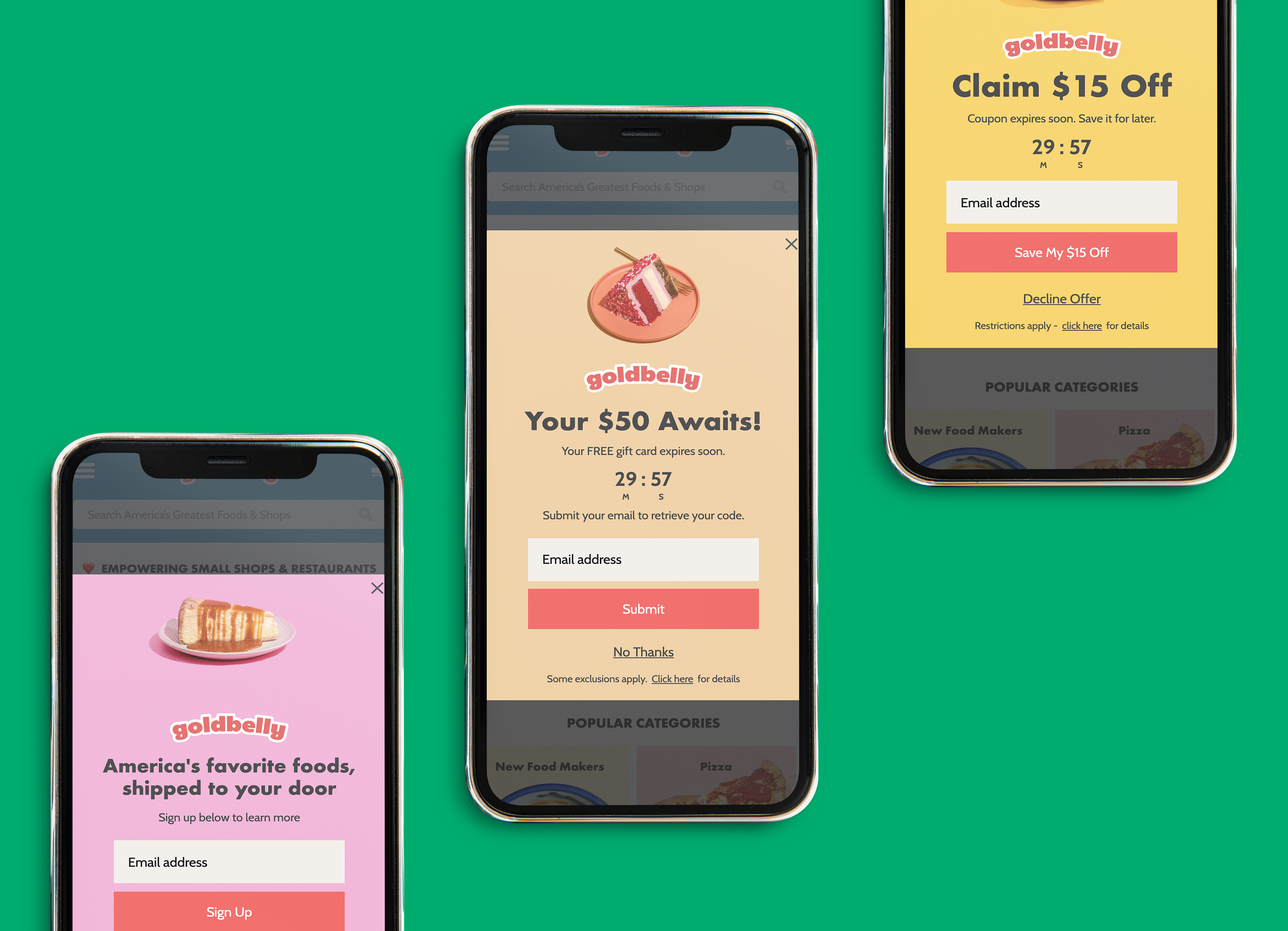 This campaign was also produced during my design co-op at Wunderkind (formerly BounceX). Goldbelly is a longtime client of Wunderkind, yet one I wasn't incredibly familiar with. These individual email-capture advertisements are designed to populate when a user interacts with the Goldbelly website, both on mobile and desktop devices. 
Created using a Wunderkind software that utilizes shorthand CSS along with global CSS, the designs are meant to attract readers to the extent that an email is captured, and a user doesn't automatically click out of the pop-up. In order to capture this attention, I used bright, eye-catching colors that still align with Goldbelly's branding package, and small images of the types of food they sell and deliver. The designs are simple, which is reflective of much of Goldbelly's branding.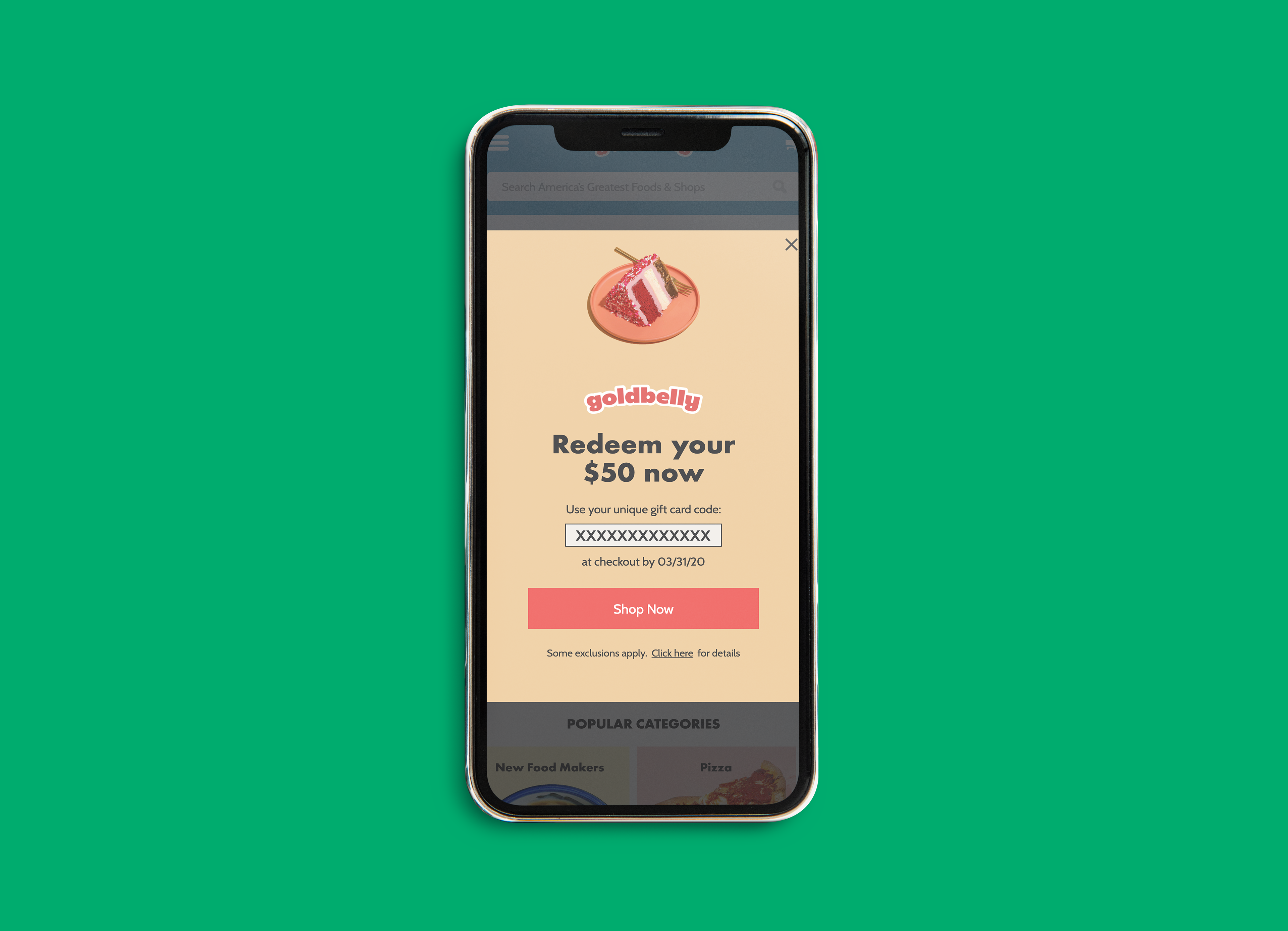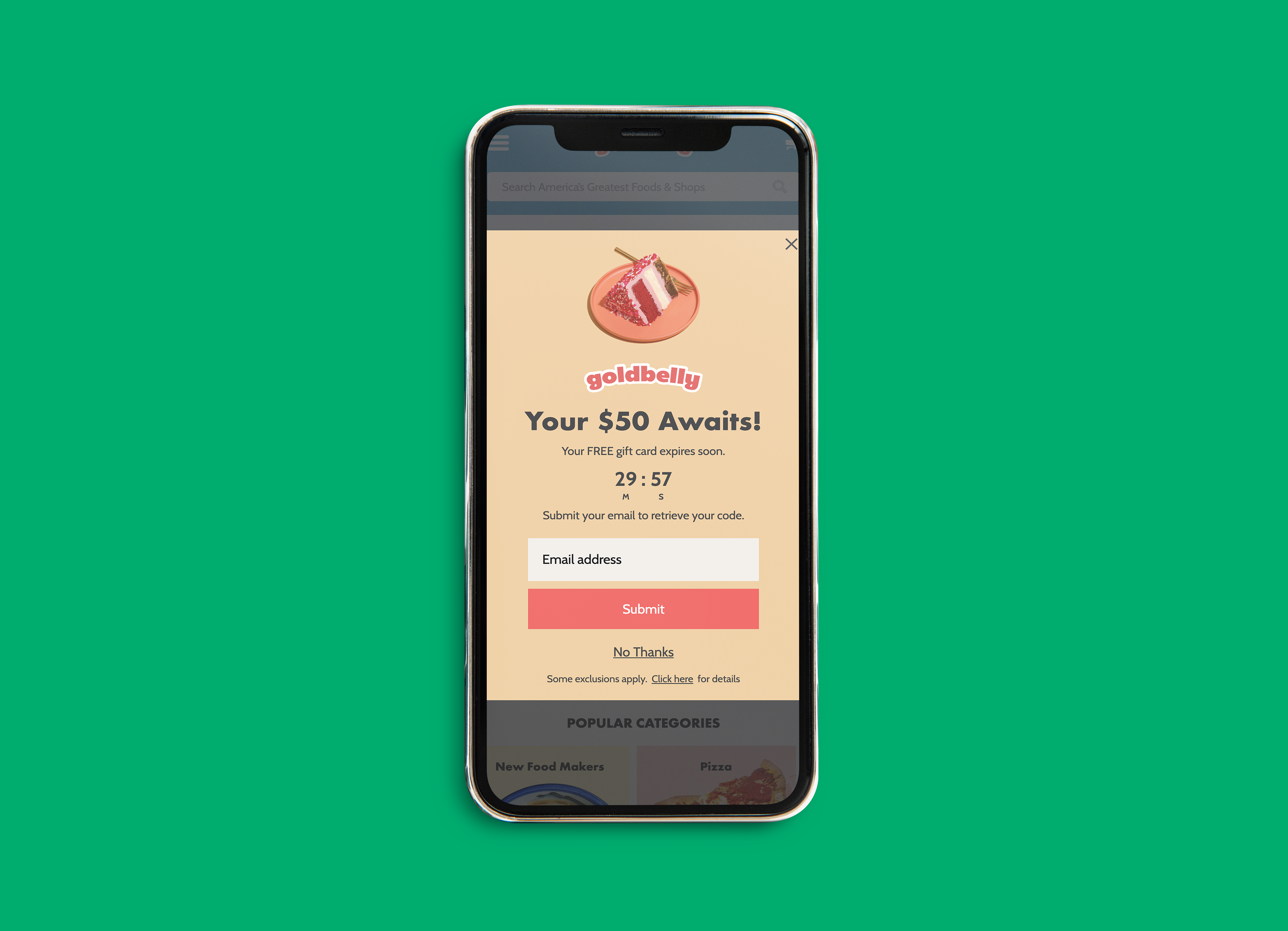 Like the email campaign designed for Saxx Underwear, following branding guidelines and desires of the client was a top priority. While Goldbelly didn't tell us exactly how to form these pop-ups, we were guided throughout conversations about what they wanted. 
The designs, both and desktop and mobile, are meant to feel fresh and perhaps a tad unexpected. Designing a feature that unexpectedly pops up on your screen is a unique feat, since you have to keep in mind the unpredictability of the viewer's response.