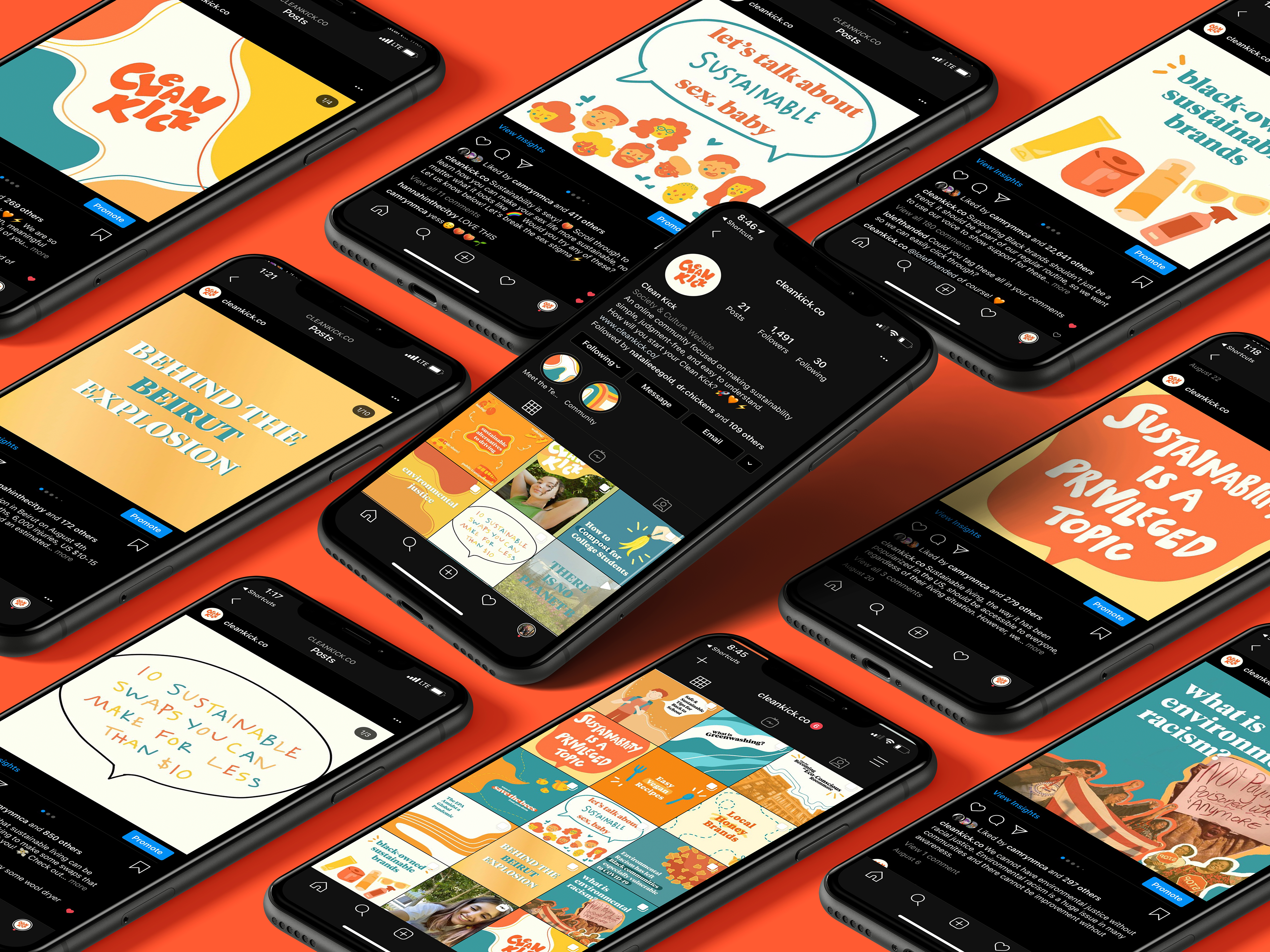 Clean Kick was an idea brought to me by a reader of Sleepless (see here to read more about Sleepless). The idea was to create a publication and social media presence — particularly on Instagram — that focused on making sustainability and sustainable living more accessible for college-age students. Trying to live sustainably is often expensive and unattainable for this specific audience, and the goal of Clean Kick is to publish repostable articles and guides that help build a community and forum where people can discuss current climate issues and sustainability. 
I started the process as creative director with complete creative freedom. The founder and I wanted to utilize bright, trendy colors and created a palette reflective of this: bright oranges, reds, light yellow and a striking, complimentary teal highlight the altruistic, repostable look we want to attain. Additionally, I chose a bold serif typeface, Tiempos Headline, for text. Various weights of the typeface are used throughout posts, mainly sticking to black, bold and light. The serif nods to the serious nature of the posts while still maintaining a fun, easy-to-read quality. The logo of Clean Kick is hand drawn using Procreate and an Apple Pencil. I wanted it to feel organic, and I wanted my designers to include more organic, hand drawn text throughout some of their posts, keeping in mind the audience.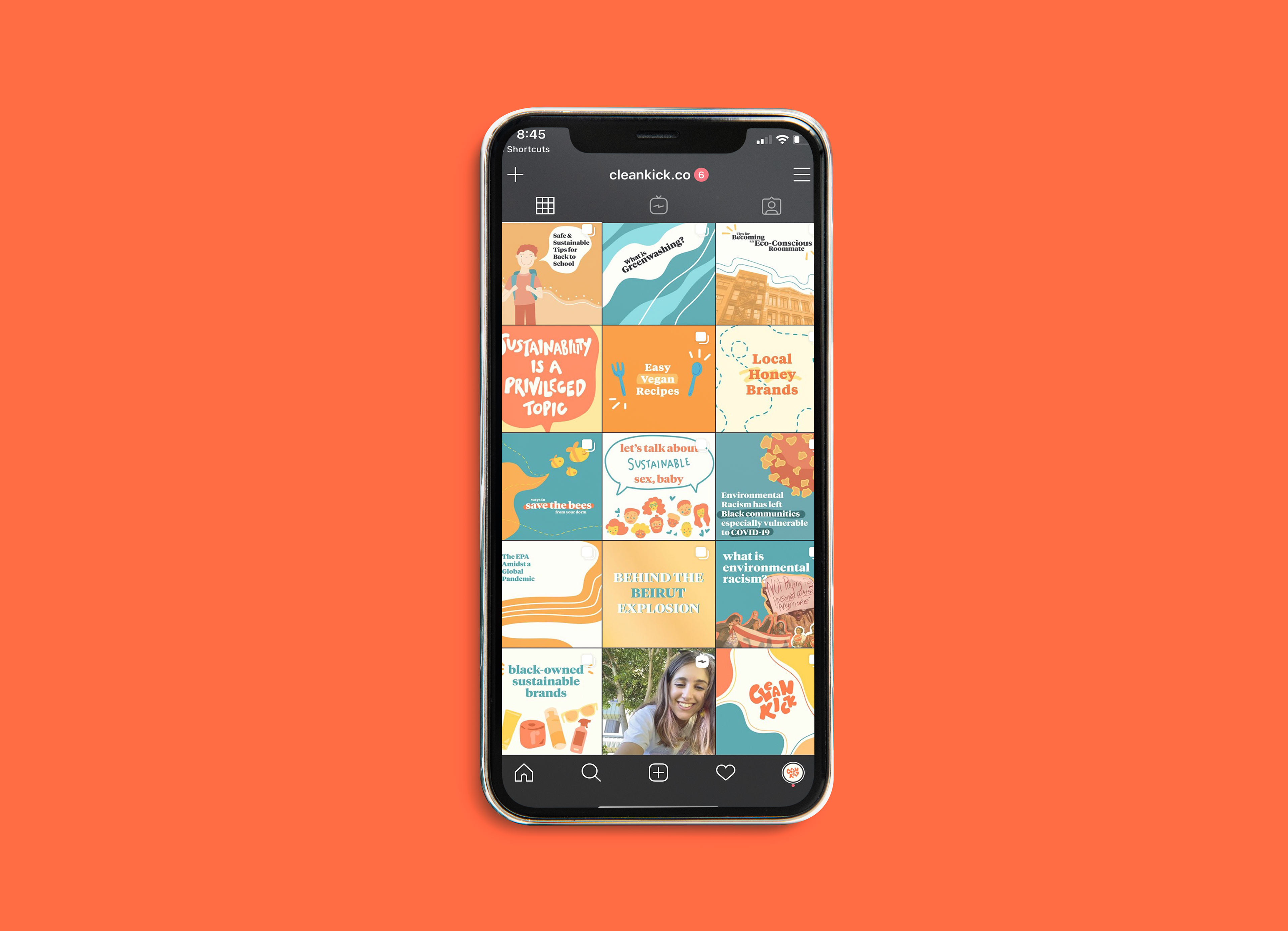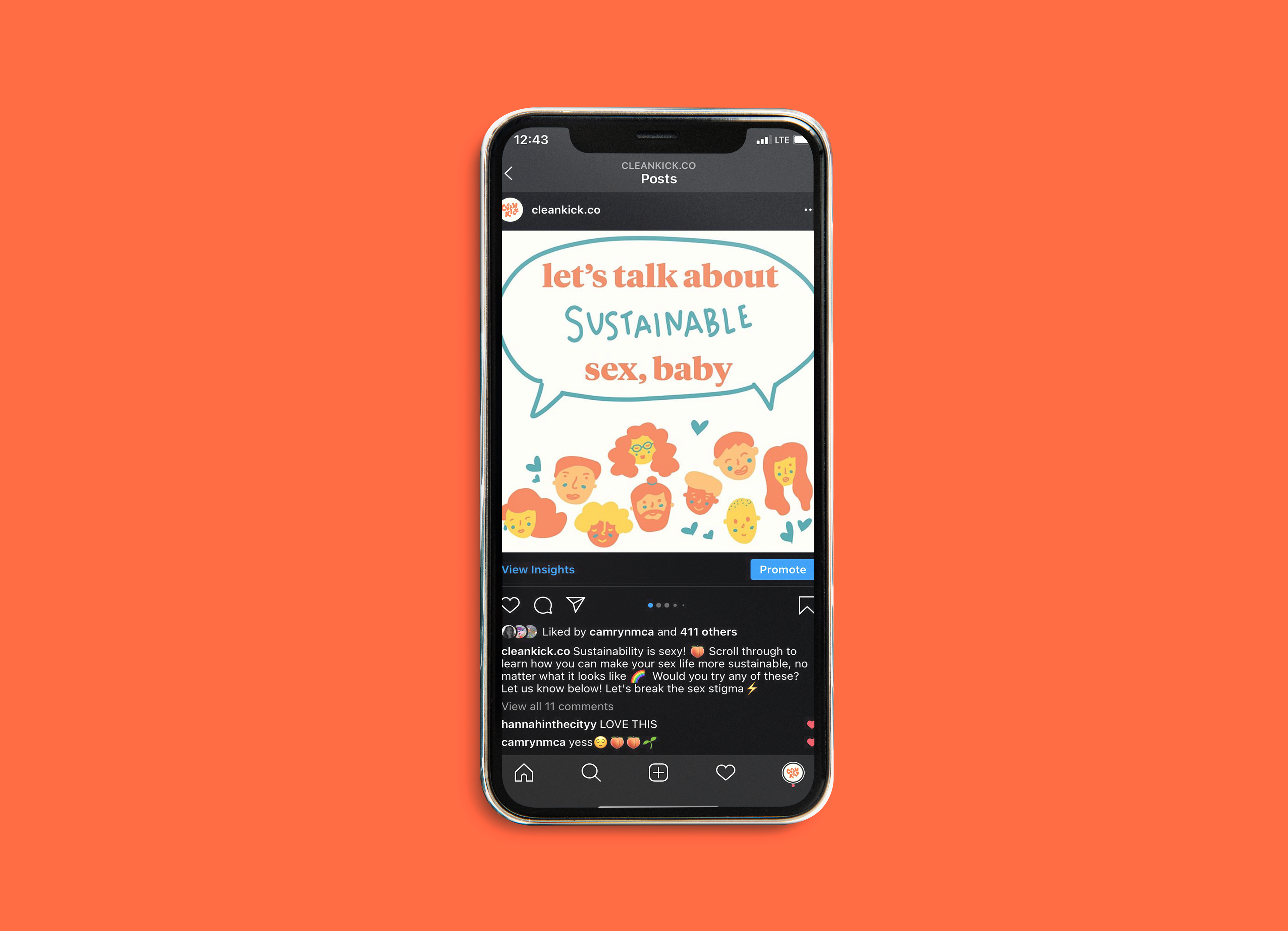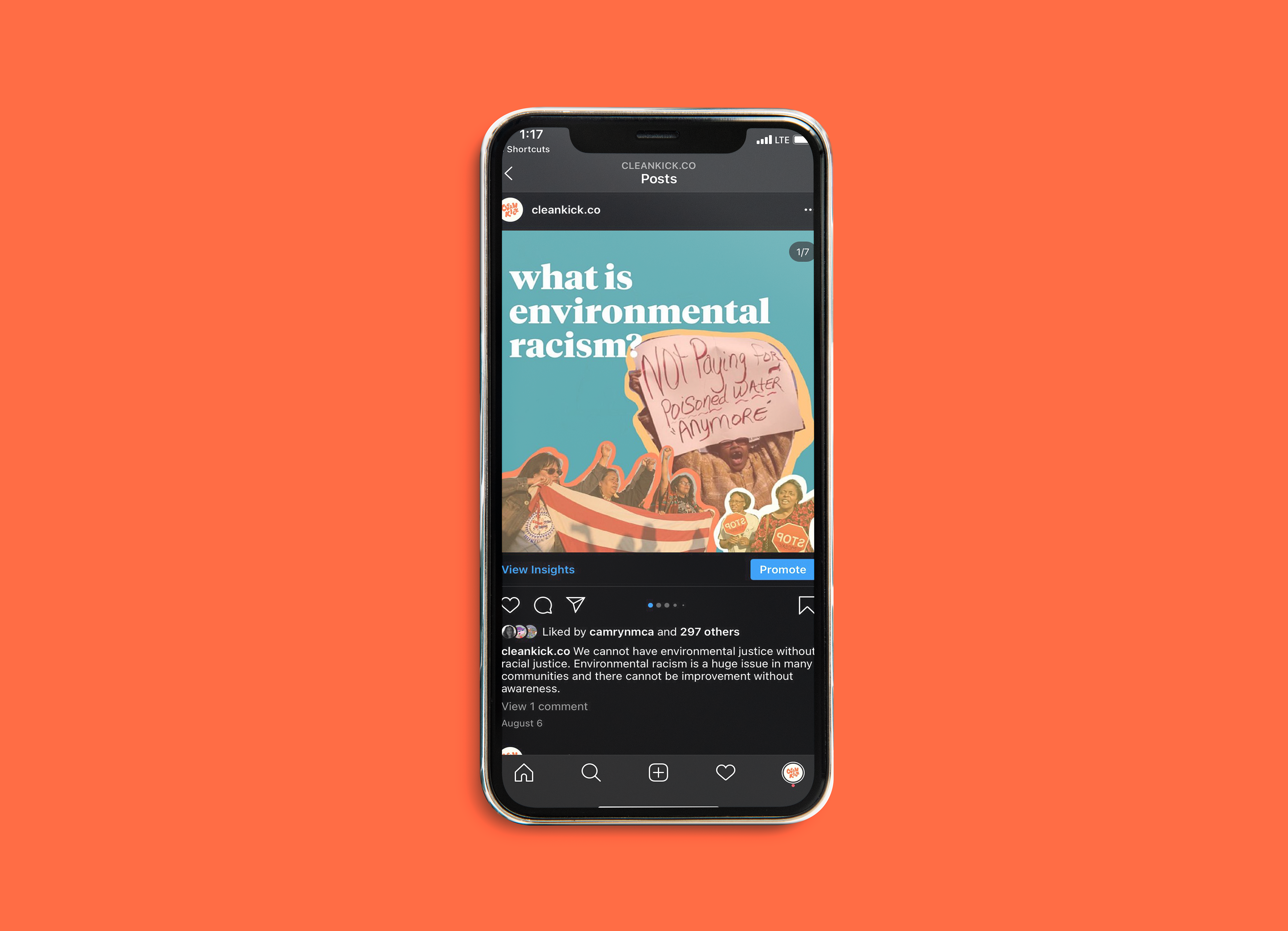 Since our launch in mid-August of this year, Clean Kick has gained over 1,5000 followers on Instagram. Our posts continue to gain attention, and a few have even gone viral, with one attracting over 22,500 likes. We post about 2-3 galleries a week, and frequently update our website with new content. I've learned to delegate more effectively through leading my team of three designers, making sure we're all on the same page with our brand image but giving them ample creative freedoms. I also frequently interact with other teams in Clean Kick, like our marketing and content-creation teams, effectively communicating with them in order to ultimately better our brand. As a whole, Clean Kick continues to serve college-age communities across the U.S., guiding individuals in their quest toward a more sustainable lifestyle.